The Calendars of Byron Linardos – Design Inspirations from my Father
I recently lost my father, Byron Linardos.  As difficult as the loss is for my family, we've taken this time to remember and celebrate my father's legacy, and the great impact he had on us, on many others, and on the world of music.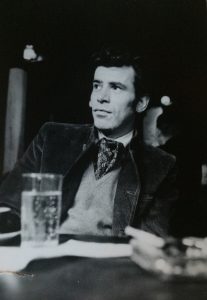 My father was the manager of the Club 47, the home of the Cambridge folk music revival in the 60's, which included Joan Baez, Bob Dylan, Tom Rush, Jim Rooney and many other greats.  My father was brought in to manage the Club 47 during challenging times for the club, and is credited for saving the club through an innovative, creative and savvy management approach, and for spearheading the musical careers of many who passed through its doors.
While I could go on about the club, the performers, the history, I want to take this time to talk about one incredibly important aspect of my father's experience with the club, and its direct impact on me as a designer.
The Club 47 typically had a different performer almost every night, and my father developed a unique and beautiful way of representing the schedule.  His idea was to create something that people would remember, and collect, and so he developed a unique and custom calendar for each month.  But the calendars were much than just information, they are works of art.
The calendars were 100% hand created by my father.  He made them with letraset (sheets of letters that were applied by transfer rub-off), and paste-ups of printed images of woodcuts.  Let's remember that this was the early 60s – there were no computers, with unlimited fonts and graphics –no preset letter and line spacing – you could not try multiple design options countless times and "control Z" as often as you like, with limitless possibilities, in no time. Rather, every design move had to be carefully considered – had to be thoughtful.  Every letter of every word was done by hand, with no room for error.  You had one shot with that letraset!  (I could digress into a discussion about hand-drafting vs. CAD, but that's for another time!)
The ornamental typefaces and the woodcuts he chose were specific to each performer – he picked them based on their personality, or maybe just how the name looked graphically in a particular font.  The handcrafting went beyond the typeset and pasteup.  He chose and bought the paper, printed them, and for extra effect sometimes burned the edges of the paper with a lighter.
Some of my earliest memories of my father are of him working through the night, for days and days, at the dining room table – sheets and sheets of letraset and woodcuts – the master paste-up sheet with registration marks – and him carefully and thoughtfully placing each element in the perfect place.  He worked on them until they were just right.
My father's calendars have been collected and celebrated for over 50 years.  They have been published in books including The Art of Rock and Baby Let Me Follow You Down; his story and the calendars were featured in the movie For the Love of the Music; and they will be showcased in November and December at an exhibit at Club Passim (the successor to the Club 47).  But most importantly, and personally, his design process and values have had an immeasurable impact on me as a designer, and as a person. I have tremendous respect and admiration for what he created.  My father was not trained as a graphic designer, but he had an incredible sense of design principles, balance, form, and harmony; he designed with purpose and excitement; he had high standards, and it was always important that his work be the best it could be; he appreciated beauty and quality, and that inspired every thing he created.  Above all he was passionate, innovative, and creative, in everything that he did, and I'm forever grateful that he shared these qualities with me.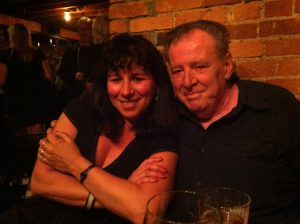 – Felice